Prosper Learning Trust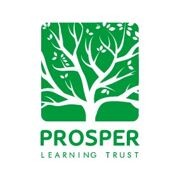 Prosper Learning Trust comprises of five academies within Newcastle upon Tyne, Sunderland and Northumberland local authorities. The academies are an equal mix of Alternative Provision and Special School academies offering education to pupils with a diverse range of needs.
Our academies are described below:
Newcastle Bridges School – Alternative Provision academy offering education to pupils unable to access mainstream school due to medical needs including hospitalised children and young people (3-19 years)
Mary Astell Academy – Alternative Provision academy offering education to permanently excluded pupils and pupils who are struggling in mainstream school (11-16 years)
Thomas Bewick Special School – Special School academy for pupils with a diagnosis of autism (3-19 years)
Harry Watts Academy – Special School academy for pupils with a diagnosis of autism (5-16 years)
Gilbert Ward Academy – Special School academy for pupils with SEMH or a diagnosis of autism (11-16 years)
Prosper Learning Trust is currently responsible for the education and care of approximately 600 pupils and employs nearly 300 staff. The total revenue budget for the Trust is approximately £12 million.
The Trust's aspiration is to serve the special education and alternative provision sectors and support inclusive practice in mainstream primary and secondary schools, across the North East region of the UK. Whilst we have a national focus through our work at Newcastle Bridges School, we believe that, currently, our capacity and expertise is best served within our geographical region. Over the next 3 years our aim is to promote growth in two ways; through the expansion of current provision, and through encouraging good or better schools to join us, subject to due diligence and demonstrable benefit to the Trust. We don't seek growth for its own sake but to further enhance the bespoke educational opportunities we can provide to our pupils and other stakeholders. We also intend for Proper Learning Trust to become the largest and most significant provider of inreach and outreach services to mainstream schools in the region, supporting their collective drive for more effective inclusive practice.
A guiding principle behind the establishment of Prosper Learning Trust was that the diverse nature of special and alternative provision education was best served by schools and centres retaining a high degree of autonomy, whilst working within the collaborative partnership of a multi-academy trust. As such, our schools retain a degree of control over the educational direction of their establishments, whilst working collectively to provide a range of services, which are supported centrally. The further development of Local Advisory Committees in steering and monitoring each school's educational direction is key to maintaining the principle of earned autonomy. In addition, the Trust's Central Services Team supports school leadership and prepares the Trust for future expansion.
Prosper Learning Trust has always been outward looking, seeking opportunities to work collaboratively with a range of partners to improve our performance and widen the opportunities for the young people we work with. The Trust benefits from a wealth of staff experience and expertise in a wide range of specialisms and we continually seek opportunity to develop and share excellent and innovative practice.
The Trust is led by committed Trustees and professionals with the wellbeing of our pupils at the heart of our decision-making and strategic planning. We also benefit enormously from an experienced and diverse Board of Trustees and Local Advisory Committee Members and this strategic plan seeks to represent their views, aspirations and values. Indeed all of our stakeholders; parents/carers, strategic partners and our local community are important to us and will be given the opportunity to view and contribute to our plans for the future.
You can find out more about the Trust at: