Careers
Choose the information that you require below:
Information for PupilsInformation for Parents/CarersInformation for EmployersInformation for Teachers
Information for Post 16 Providers
Our Careers Curriculum
Find out more about our Careers Curriculum
Who delivers Careers, Education, Information, Advice and Guidance?
All staff in school alongside our careers team have the responsibility to contribute to the overall careers programme within school.
Destinations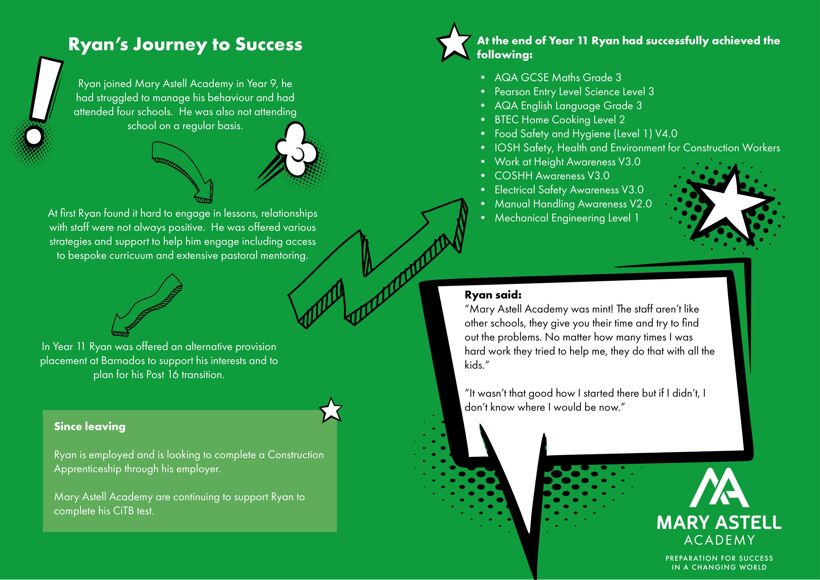 Careers Contacts
Paulina Pilarska Poole is a Personal Adviser at Newcastle Careers Team who provide us with careers information and guidance. Paulina can help you with information on the following:
Advice about careers and jobs – how to apply for jobs in specific sectors
Apprenticeship vacancies and applications - what do I need to apply, entry requirements, Pre-Apprenticeships Traineeships
Training opportunities – if you would like to improve your confidence, learn something new, improve in your Maths and English
6th form and college courses
Study Programs
help with applications for places in school/college/training providers
If you would like to discuss your next steps, please arrange to meet me face to face at the Mary Astell School or you could discuss options over the phone/videocall.
You can contact Paulina on 07814060833 or email:
paulina.pilarska.poole@newcastle.gov.uk You can also follow the Newcastle Careers Team on Facebook:
Follow Newcastle Careers Team on Facebook
If you need any further information please email: