Welcome
Welcome from the Executive Headteacher, Chris Richardson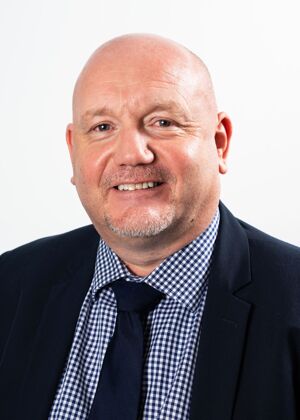 Hello, and thank you for taking the time to visit our website.
Mary Astell Academy is an alternative provision academy within Prosper Learning Trust which provides education to pupils from ages 11 to 16. We serve children from the City of Newcastle who are referred to us by the local authority having been permanently excluded from a mainstream school.
We support our students to access a full-time, broad and balanced education appropriate to their potential and their educational needs and encourage their reintegration back into a mainstream school setting wherever possible.
It is a genuine privilege to be part of an organisation that dedicates itself to improving the well-being of young people, many of whom have faced and are trying to overcome challenges that most of us never have to experience. A lot of our students have predominately negative experiences of education and have lost the motivation and engagement required.
Consequently the staff at Mary Astell work tirelessly and with great skill, alongside them, to restore their faith in education and with it their self-belief and aspiration to succeed.
I get to work alongside dedicated and talented people, both teachers and those who support them, and witness first-hand the drive, commitment and expertise they bring to their work on behalf of the young people in our care.
Some of our young people arrive having lost hope and the skills and attributes needed to succeed in a modern educational landscape. At Mary Astell we seek to restore them and to put them back on the path to happy and fulfilling adult lives.
I trust and hope you will see this for yourself if you should join us in providing this next important stage in a young person's educational experience.
Thank you for reading this, on behalf of everybody at Mary Astell Academy.
Welcome from the Head of School, Andrea Spowart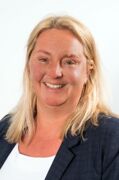 As the Head of School at Mary Astell Academy, I feel incredibly privileged to work with our community in supporting young people to achieve success.
I firmly believe that all young people deserve the very best a modern education has to offer and should be fully prepared to become responsible adults.
Mary Astell Academy is based upon values which include giving young people a fresh start and our ultimate aim is to always to provide an opportunity to return to mainstream education. In instances where this is not possible, we continually endeavour to provide a curriculum which provides equality of opportunity which mirrors that of a mainstream education.
Operating over two sites in the City of Newcastle young people are able access a stimulating and caring learning environment supported by talented and committed staff who put learning and progression at the forefront of everything they do.
Having high expectations of young people is critical and I support an ethos where simple things are 'done well' to ensure everyone succeeds, regardless of their personal circumstances.